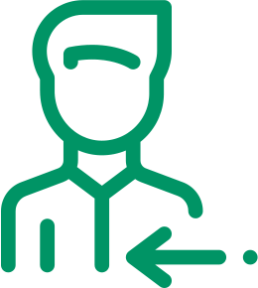 TELL US ABOUT YOURSELF
We've built a streamlined application that makes it easy to share information about you and your business..
WE REVIEW YOUR COMPANY
Our team of credit experts will take a close look at your financial profile and be in touch within 24 hours.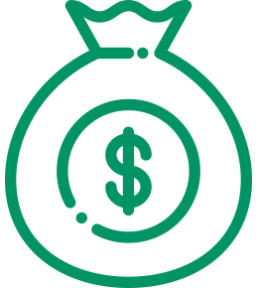 YOU GET FUNDED!
Once approved, you'll receive an offer that clearly indicates the rates/terms of the proposed transaction amount. You then can expect to receive money in your account within 24-48 hours.
Fill Out The Form
We have a short online form that you must fill out. Alternatively, you can give us a call and we will discuss your funding request right over the phone. Either way, it is a quick an easy process because our form is short, usually taking only 5 to 10 minutes to fill out. Once the form is completed, we will process it and get back in touch with you quickly.
Our Specialist Will Contact You
The next step will be us contacting you with a few questions that will allow us to learn more about your business and how we can be of help to you. That information will allow us to estimate how much capital you can qualify for. Typically you may qualify for up to 100% of your monthly volume, which can be a very generous amount.
Collect More Data
We have a simple, one-page application which will give us additional data about you and your company. The application, along with four months of business bank statements, will give us all we need to evaluate your application. If your business does accept credit-card payments, we will accept credit-card statements along with the business bank statements. Our process is set up to make it very easy for you to provide us with the data.
Wait For Approval
We strive very hard to get your approval to you within 24 hours if you qualify for one of our programs. Our company prides itself on approving our clients in a very timely fashion. We recognized the urgency you feel when you contact us and we work hard to relieve that urgency.
Your File is Submitted to Funding Que
Once you have decided on the amount of money you will want to receive from us, we will take care of the rest. In some cases, we will work directly with your current credit card processor to set up split funding. Once we have completed al necessary steps – we will contact you directly for a 2-3 minute funding call. We do all we can to make the entire process easy and stress-free for you!
FUNDED!
Usually, assuming that we have all of the required correct and accurate information, we process the electronic funds transfer to your account. You could receive your money within 24 hours, sometimes less!
Let's get the ball rolling…
If you need a cash advance; especially if you need money right now, simply fill out the short online form. The sooner you fill out the form, the sooner you will be one step closer to receiving the funding that you need. You can receive the funding you need in as little as 24-48 hours, starting the moment your application has been submitted. All we need is the information you provide with the one-page application along with the four months of bank statements.
Don't Wait, Call ValueCAP Lenders Now!